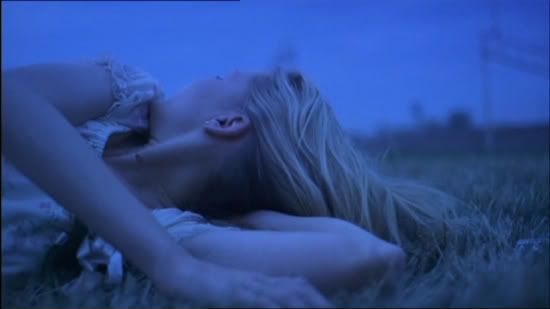 photo from the film the
virgin suicides
, based on the
book
of the same name (the book is great)
in class today we talked about how stories begin, how they open up and what happens in those first few lines that makes us want to keep reading more and more. we read aloud the very beginning of a story called "we didn't" by stuart dybek and after only the first sentence i could feel my skin raise up off my arms and the blood in my wrists pump and the hard bones in my knees ache. dybek was inspired by a poem called "we did it" by yehuda amichai, and he opens up his story with a couple of lines from the poem that he incorporates into his story...


we did it in front of the mirror
and in the light. we did it in darkness,
in water, and in the high grass.

—yehuda amichai

and then dybek begins his story...


we didn't in the light; we didn't in darkness. we didn't in the fresh-cut summer grass or in the mounds of autumn leaves or on the snow where moonlight threw down our shadows. we didn't in your room on the canopy bed you slept in, the bed you'd slept in as a child, or in the back seat of my father's rusted rambler which smelled of the smoked chubs and kielbasa that he delivered on weekends from my uncle vincent's meat market. we didn't in your mother's buick eight where a rosary twined the reaview mirror like a beaded black snake with silver, cruciform fangs.
at the dead end of our lover's lane—a side street of abandoned factories—where i perfected the pinch that springs open a bra; behind the lilac bushes in marquette park where you first touched me through my jeans and your nipples, swollen against transparent cotton, seemed the shade of lilacs; in the blacony of the now defunct clark theater where i wiped popcorn salt from my palms and slid them up your thighs and you whispered, "i feel like doris day is watching us," we didn't.


i'm just completely floored by this beginning— its honesty, its lyricism, its tenderness. and i'm so taken with how much can be told through what didn't happen...
that by telling what specifically didn't happen, we understand just as much as when we are told what did happen
... and perhaps, more.